NEW REIMER MIXERS FOR SALE
Premier MBP keep a limited stock of new Reimer Mixers. This list is updated regularly so check often.
2018 Renault C-Range with Reimer ProAll P75 Volumetric Mixer
The P75 Commander is ProAll's standard model and is a welcome addition to the ProAll Reimer mixer family, offering increased material bin sizes enabling higher production capacity for a shorter wheel-based option.The P75 Commander promises a more precise, responsive mixing experience – every time.
Reimer Mixer Details
Mixer Manufacturer: Reimer ProAll
Model: P75
Cab: Renault C-Range
Year: 2018 – 68 plate
MOT: 12 months
Colour: White Cab, White Body
Location: Premier MBP, Shepperton
Mixer Specs
PTO Drive
24″ Belt
9″ Auger
Divided Aggregate Bin
Commander Control System
Reimer Mixer Details
Mixer Manufacturer: Reimer ProAll
Model: RA 950-50 Trailer
Cab: Renault Tridem Sleeper Cab
Year: 2018 – 68 plate
MOT: 12 months
Colour: White Cab, White Body
Location: Premier MBP, Shepperton
Mixer Specs
PTO Drive
24″ Belt
9″ Auger
Divided Aggregate Bin
RA model
Reimer Mixer Details
Mixer Manufacturer: Reimer ProAll
Model: L8025 (Lightweight) Commander
Cab: Renault Tridem C range Cab
Year: 2019
MOT: 12 months
Colour: White Cab, White Body
Location: Premier MBP, Shepperton
Mixer Specs
PTO Drive
24″ Belt
9″ Auger
Divided Aggregate Bin
Lightweight model
Reimer Mixer Details
Mixer Manufacturer: Reimer ProAll
Model: L8025 (Lightweight) Commander
Cab: Renault 8×4 C range Cab
Year: 2019
MOT: 12 months
Colour: White Cab, White Body
Location: Premier MBP, Shepperton
Mixer Specs
PTO Drive
24″ Belt
9″ Auger
Divided Aggregate Bin
Lightweight model
Reimer Mixer Details
Mixer Manufacturer: Reimer ProAll
Model: L6000 (Lightweight) Commander
Cab: Renault 6×2 D range Cab
Year: 2019
MOT: 12 months
Colour: White Cab, White Body
Location: Premier MBP, Shepperton
Mixer Specs
PTO Drive
24″ Belt
9″ Auger
Divided Aggregate Bin
Lightweight model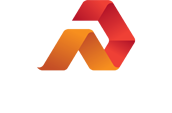 Address
Unit 7 Shepperton Trading Estate,
Littleton Lane,
Shepperton,
Middlesex,
TW17 0NF