Last week marked the launch of Concrete Expo at the NEC Birmingham! Premier MBP were exhibiting amongst some of the other popular names in attendance, including Danfords and AGGSMART. The show ran parallel to UK Construction Week and as such drew visitors from a broader spectrum.
Premier MBP displayed two of our latest ProAll Reimer Lightweight Commander mixers and showcased the new Spider technology. The L8025 mounted on a Renault 8×4 chassis and L6000 on a Renault 6×2 chassis similarly, feature units constructed with high grade aluminium and fastened with direct tension lockbolts – thus maintaining the superior build quality and durability that the manufacturers are so renowned for. The new Spider technology brings a whole new level of reliability and performance maintenance, individual demonstrations of how the platform will be displayed and operated were delivered by the ProAll Product Development Manager.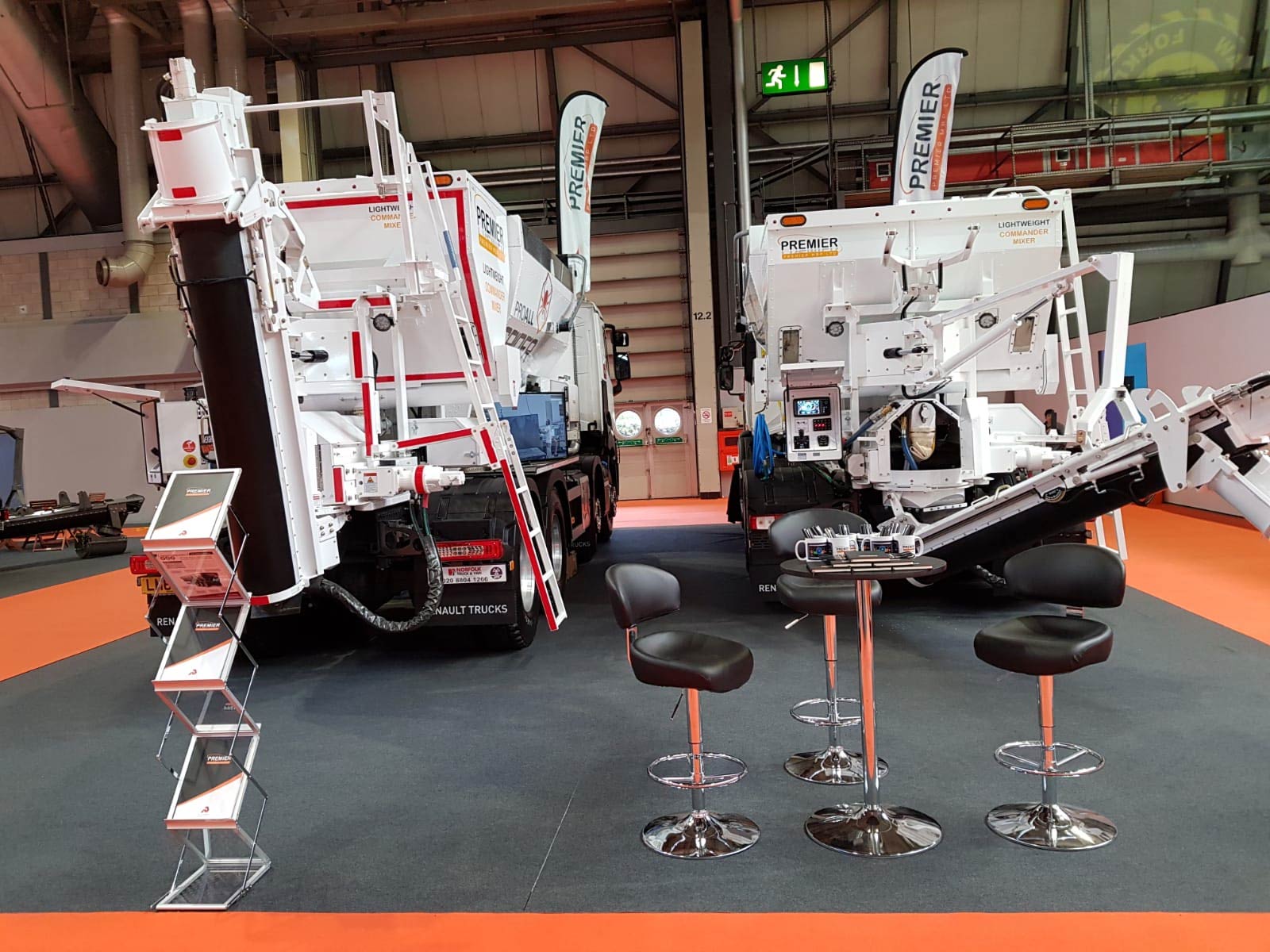 Across the 2-day event, Premier MBP spoke with existing customers about the new offering taking positive feedback from EKA Concrete and Manor Mix Concrete – As well as discussing potential new opportunities with multiple sizeable ready-mix companies, contractors and builders' merchants, including for HS2 and Network Rail contracts.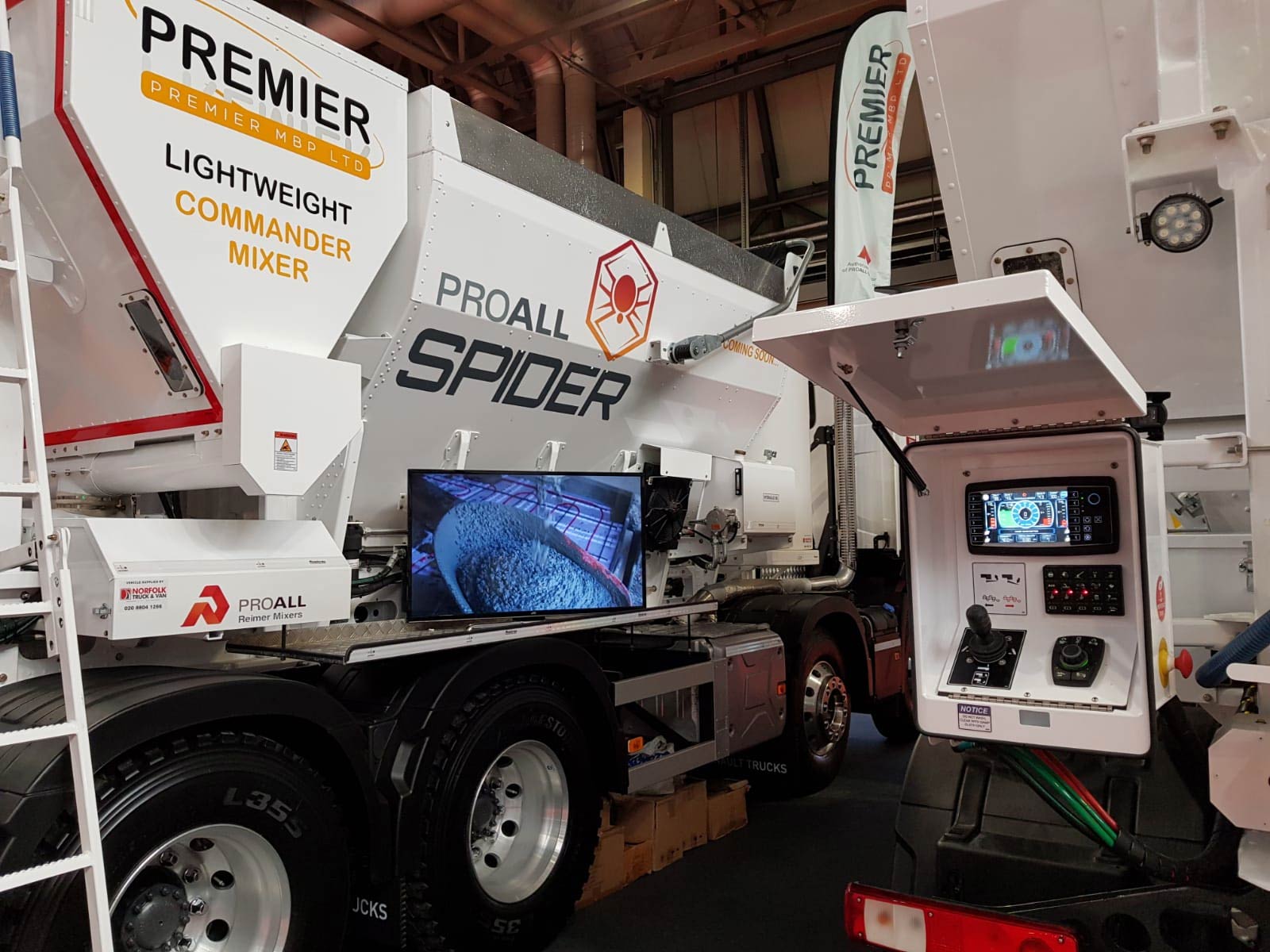 There was also a strong presence from the education sector and Premier MBP discussed with College lecturers how we could help shape the minds of the future generations – We were also fortunate to be visited on the stand by our friends from Brooklands College. Head of Construction, Christian H. brought student Luke N. to pick up an award from Fix Radio, Henry O. for FiS Skills and Naomi H. for the prestigious UKCW Role models award, it was great to celebrate their success with them.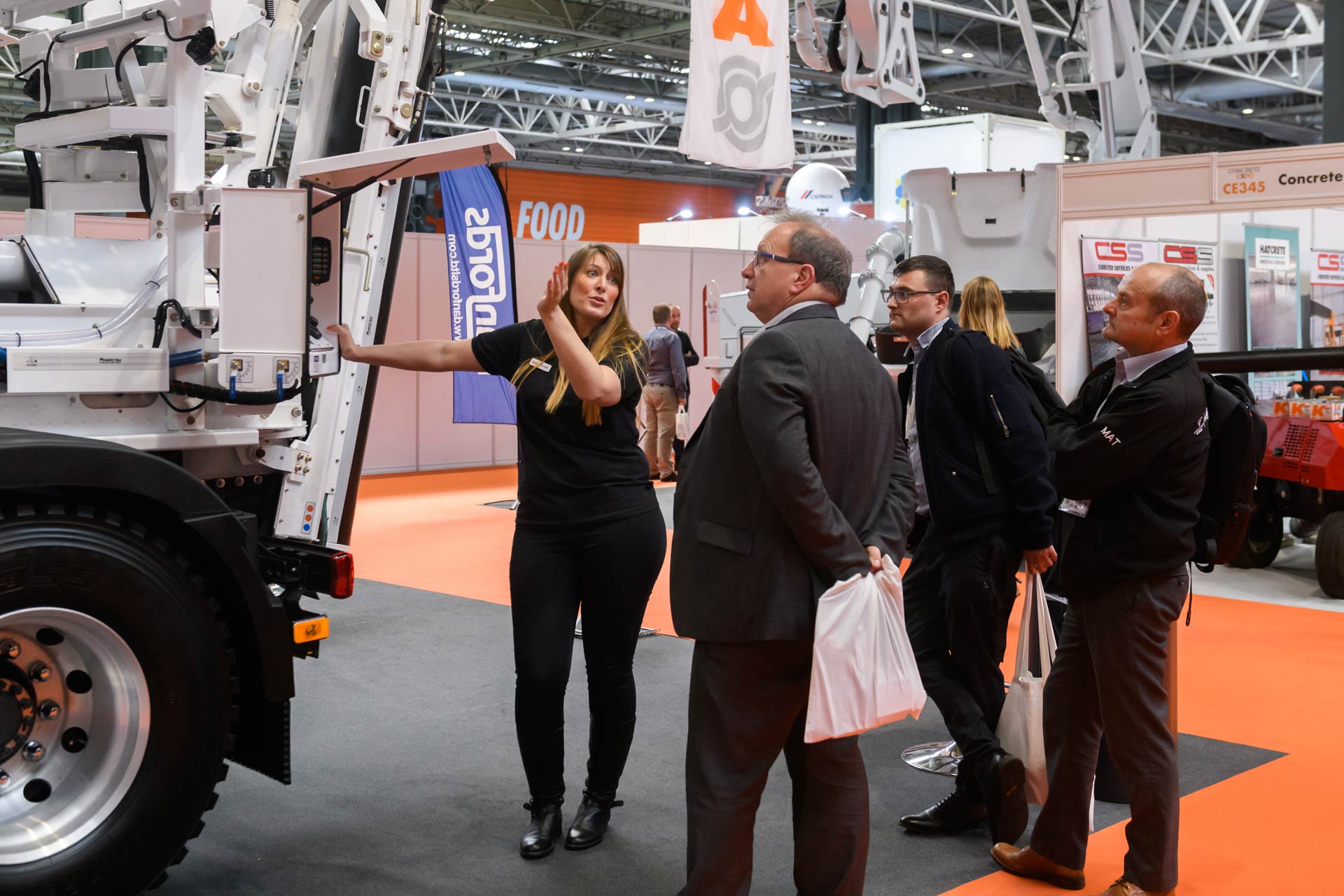 Overall, a good opportunity to network with industry faces and showcase our ProAll Reimer mixers in the warm and dry. If you were unable to attend this event but are interested in our mixers, please see our website www.premiermbp.com or contact Elizabeth on 07825 036 759.
Our next show will be the UK Concrete Show on 25th & 26th March 2020 at the NEC Birmingham.
For all other information about Premier MBP, follow us on social media, click the following links – Twitter, Facebook, Instagram.