USED REIMER MIXERS FOR SALE
Premier MBP keep a stock of quality used Reimer Mixers. This list is updated regularly so check often.
2018 Renault C380 cab with Reimer P50 Commander Volumetric Mixer
The P50 Commander is the work horse of Reimer model range, all the units from this range are configured for the same high-volume production capacity.
Reimer Mixer Details
Mixer Manufacturer: Reimer ProAll
Model: P50 Commander
Cab: Renault C380 Cab
Year: 2018 – 18 plate
MOT: 12 months
Colour: White Cab, White Body
Location: Premier MBP, Shepperton
Mixer Specs
Donkey Engine
24″ Belt
9″ Auger
Divided Aggregate Bin
RA Model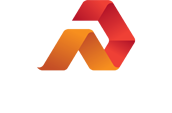 Address
Premier MBP Ltd,
Daytona Drive,
Colthrop Lane,
Thatcham,
Newbury,
RG19 4ZD